Day of Play 2021!
Saturday, July 31st
10:00 AM – 1:00 PM
Join us on Saturday, July 31st for the 2021 Day of Play, this year as an in-person outdoor event for National City Residents with a livestream option for others!
Day of Play has always been a FREE event about families learning, growing, and making healthy & nourishing decisions together. We'll have a bushel of hands-on gardening and cooking activities from us and our local partner organizations to enjoy a jam-packed day of outdoor fun with the family! We can't wait to share an engaging and inspiring day of outdoor activity with you!
*************
*A livestream option will be available for non-NC residents // Estará disponible un opción virtual*
¡Acompáñenos el sábado 31 de julio para el Día de juego de 2021, este año el evento al aire libre será en persona para los residentes de National City con una opción de transmisión en vivo para otros!
El Día de Juego siempre ha sido un evento GRATUITO para que las familias en nuestra comunidad aprendan, y tomen decisiones saludables y nutritivas. ¡Tendremos una gran cantidad de actividades prácticas de jardinería y cocina, junto con otras organizaciones comunitarias para disfrutar de un día repleto de diversión al aire libre con la familia! ¡Estamos ansiosos por compartir con ustedes un día atractivo e inspirador de actividades al aire libre!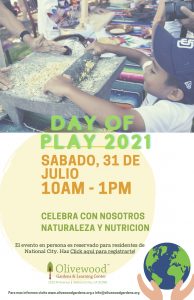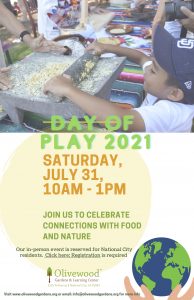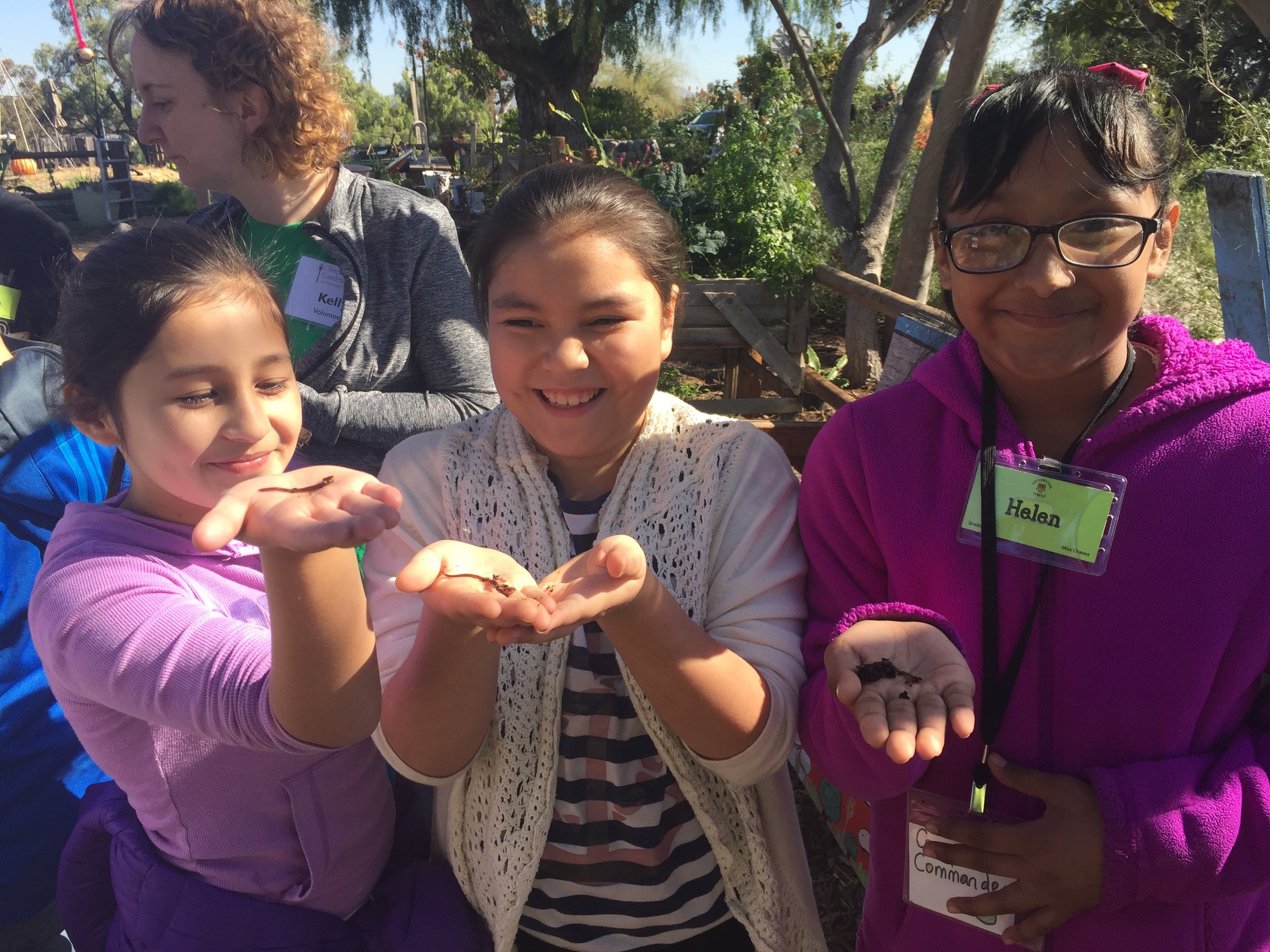 Check out the activities from last year's virtual event!
Actividades en la Cocina! Cooking Activities!
Actividades en el Jardin! Gardening Activities!
Arte y Medio Ambiente! Art and Environment!