Virtual Day of Play!
Saturday, August 1st
Join us on Saturday, August 1st for our annual Day of Play, this year as a live virtual event! Day of Play has always been a FREE event about families learning, growing, and making healthy & nourishing decisions together. While we can't enjoy this fun-filled day in person, we'll have a bushel of hands-on gardening and cooking online activities from us and our local partner organizations to enjoy a jam-packed day of outdoor fun with the family in the comfort of your home! We can't wait to share an engaging and inspiring day of outdoor activity with you!
***Registration and Facebook account are not required to attend event***
*On the day of the event, the livestream will begin at the above link, beginning with a Get Your Body Moving Warm-up at 9:30 AM.
Keep scrolling for more activity videos!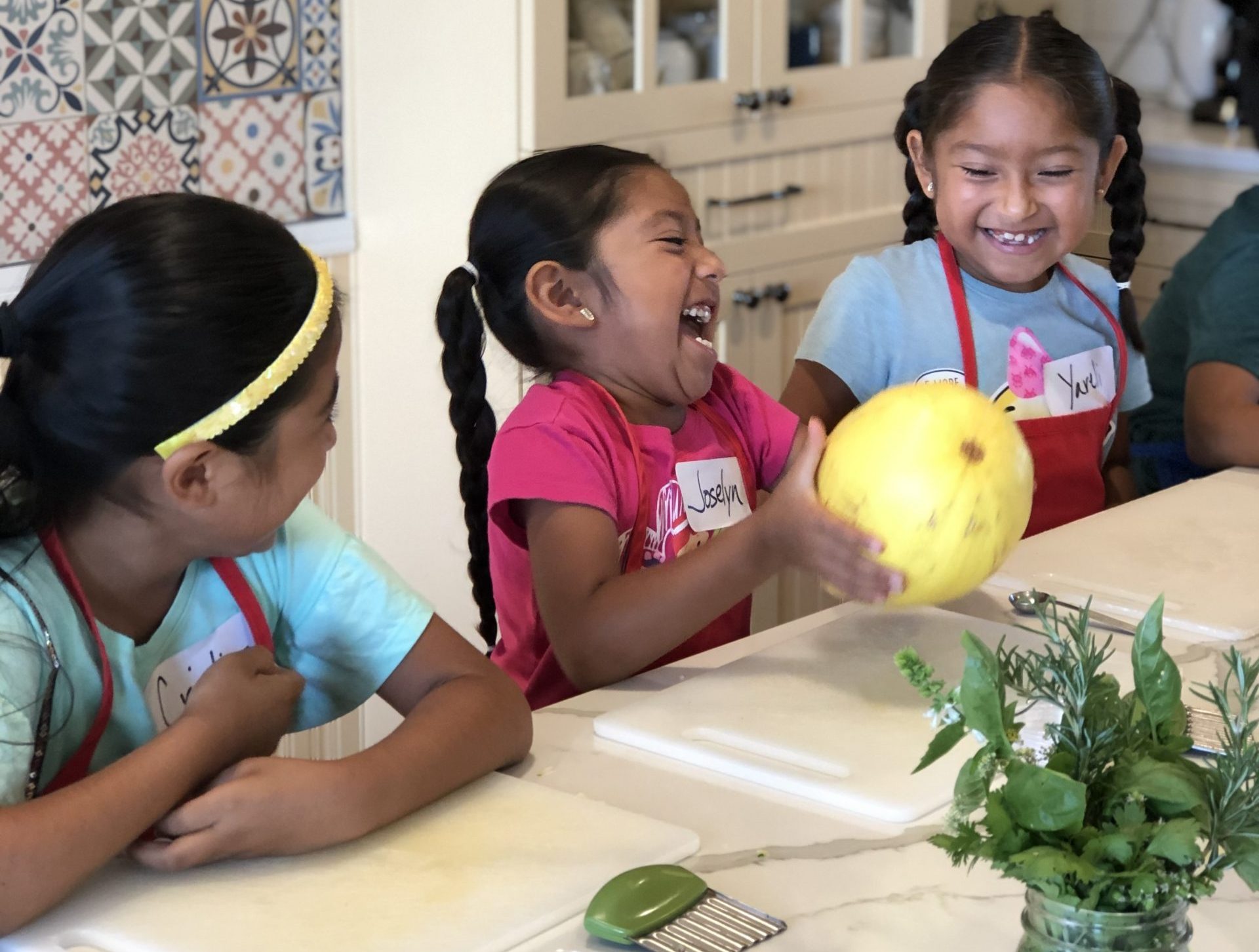 Activity Schedule
Get Your Body Moving! – A Warm-up Exercise with Rocina (9:30 – 9:45 AM)
Plant Progression – Gardening with Jeni (10:00 – 10:15 AM)
Cocinando con Kitchenistas (11:00 – 11:15 AM)
Fruit Popsicles with Rebecca (11:45 AM – 12:00PM)
Jardineria en Contenedor con Leonard (12:30 – 12:45 PM)
Day of Play Send-off (1:00 PM)
Actividades en la Cocina! Cooking Activities!
Actividades en el Jardin! Gardening Activities!
Arte y Medio Ambiente! Art and Environment!