Chefcitos Children's Cooking Classes
Does your child like to cook? Sign them up for our Chefcitos Classes!
Chefcitos is an interactive in-person cooking class for all youth grades K-6. During these classes, children will learn how to use appropriate cooking tools and will create fun, seasonal recipes.
Cost: $25 per child with a 50% discount for National City residents.
Cancellation Policy: If you cannot attend the class and would like a refund, notify us at least 5 days prior to the scheduled class. We are unable to refund cancellations made within 5 days of the class, given staff time and materials purchases.
View our Liability Waiver Here
For any questions, please contact Youth Program Coordinator, Kelsey, at kelsey@olivewoodgardens.org.
Click Here to Purchase a Gift Certificate for a Kid's Cooking Class!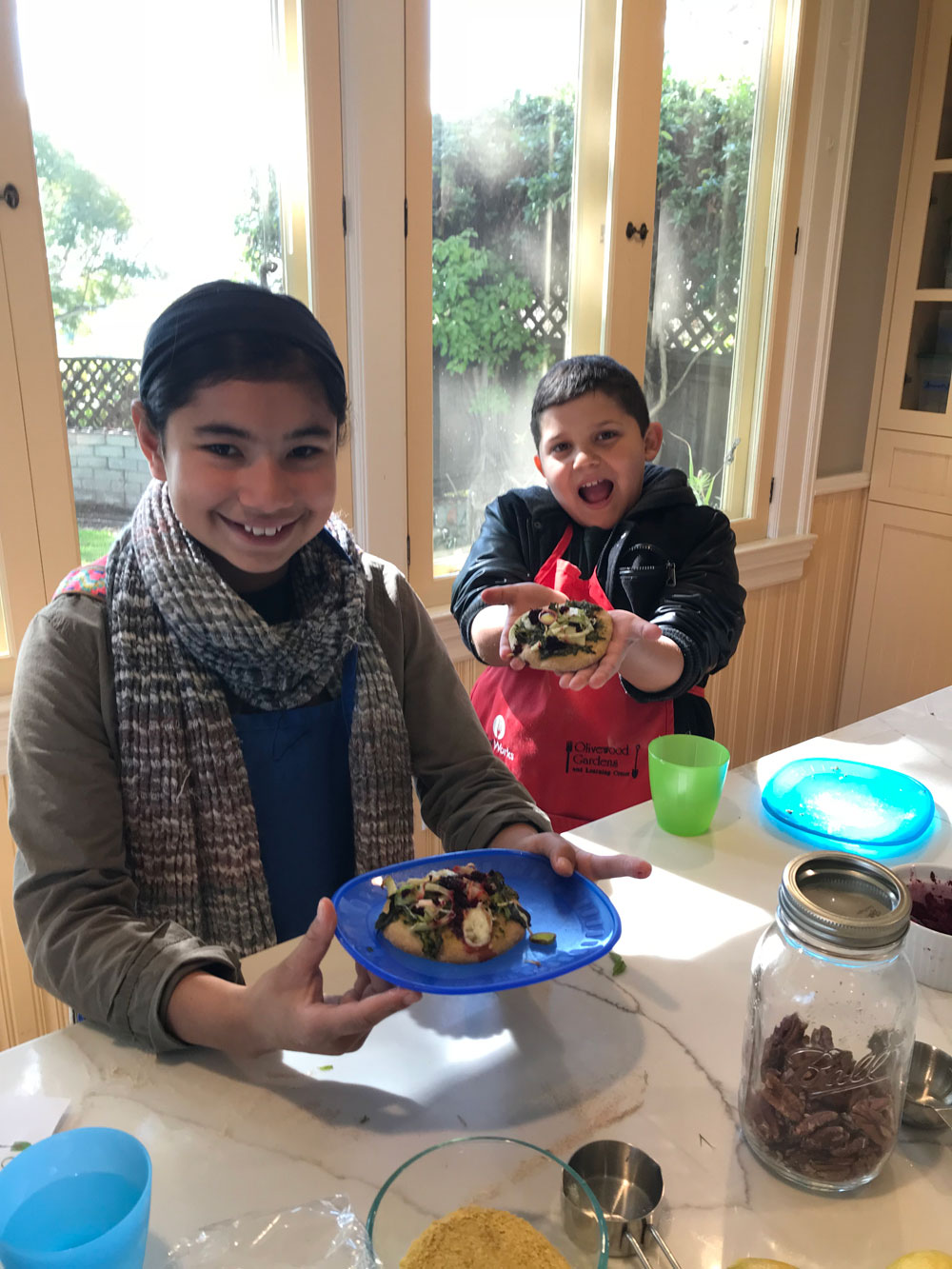 Private Kid's Cooking Classes
We offer 1.5 hour classes for 8-14 children. ($30/child)
To request a private kid's cooking class, email kelsey@olivewoodgardens.org.