Girl Scouts Badge Workshops
Olivewood Gardens is an official Girl Scouts Community Partner!
Bring your troop to Olivewood Gardens for a private Badge Workshop and learn to garden, cook, and experience nature. By coming to an Olivewood Gardens badge workshop, girls will complete all the steps needed to earn a badge. Popular badges include Snacks (Brownie – Cook), Bugs (Brownie – Naturalist), Simple Meals (Junior – Cook), and Gardener (Junior – Do It Yourself). Other workshops may be available upon request. Olivewood does not provide an actual badge.
Olivewood Gardens Badge Workshops
Who: Girl Scouts of all ages
Dates/times: Mondays – Wednesdays, Saturdays. Private workshops are 1.5-2 hours in length.
Cost: $20/participant (minimum participants required)*
Contact: Claire, info@olivewoodgardens.org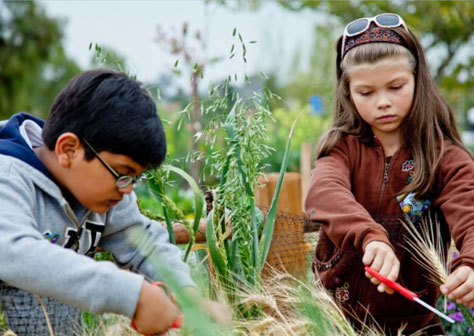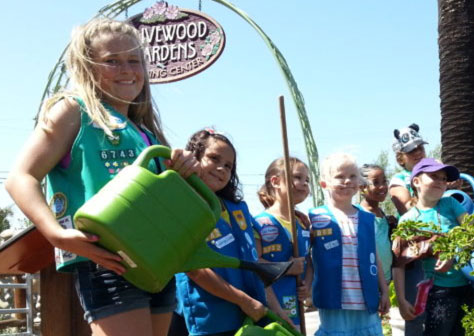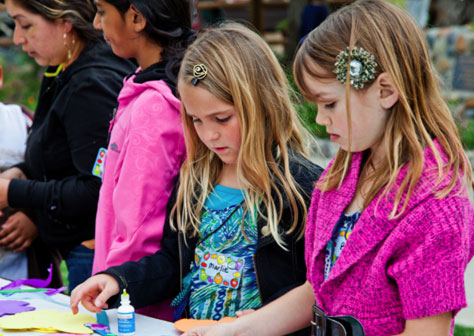 *Workshops based solely in our teaching kitchen, such as Simple Meals, require a minimum of 10 participants (or $200) with a maximum of 15 participants due to space restrictions. Workshops that utilize our teaching kitchen and/or surrounding garden spaces can accommodate up to 40 participants with a minimum of 20 participants (or $400).
Additionally, our Garden Explorers program meets badge requirements for the monthly topic chosen. These classes are open to the public and are scheduled one Saturday a month.