A Monthly Giving Program for Impact
At Olivewood Gardens and Learning Center, our natural environment is our teacher. We learn from all plants, insects, animals, and interdependent ecologies which exist to support each other synergistically. Roots, are the lifeline of a plant, taking up air, water, and nutrients from the soil to support the livelihood of precious ecosystems.
Join our monthly giving program to become a root, inspiring healthy and active lives through organic gardening, environmental stewardship and nutrition education.

With your help, we can foster a community free of diet-related illness and a thriving environment.
Like plants, we as humans need roots to thrive in our communities.
Like plants, we rely on support to inspire growth and create the change we wish to see in the world.
Like planting a seed, one-time giving allows for the establishment of roots of an idea or program. In the same likeness, recurring contributions provide the long term care which all plants need to strengthen their foundation, while guaranteeing a sustainable network of nourishment. This contributes not just to the individual plant, but the entire ecosystem.
In becoming a member of "Roots for Health", you will be joining a passionate network which is essential to ensuring food security, nutrition education, and environmental stewardship for our community.
"Olivewood has kept the community engaged and inspired. They've fed people who needed it. They are making a real difference. I am grateful for the work they are doing and I know I speak for the entire board when I say thank you for all that they do!"
-Trish Watlington, Board Chair
The Olivewood Quarterly: Impact in Action
Check out our quarterly newsletter for impact!


With your Roots for Health membership, you can expect to receive:
Access to our Olivewood Quarterly: Impact in Action Newsletter
A Welcome Olivewood tote bag with Seasonal Produce straight from the Gardens
Bi-monthly Recipe Cards, Seedling Starter Kits, relevant Nutrition Facts & Growing Tips for your home garden!
Special invitation to our Annual Donor Appreciation Event
Emails showcasing the impact your support makes to the community

The Impact Your Support Inspires
"There's the world, and then there's this food. It's like a whole new world." -NSD 3rd Grade student eating Happy Rice
"How has Olivewood not inspired me? Being a volunteer there helped me grow as a person and professionally. It is a family that inspires each person to lead healthier lifestyles with those you care about. There are abundant opportunities to learn gardening, cooking and becoming a leader." -Itzel, Volunteer and College Intern
"The experience of a chef teaching you a class is always more than a cooking class experience; it embodies a volunteer sharing their culinary knowledge and kindness." -Aureny, Kitchenista®
$10/ month
Provides a family with healthy produce each month
$25/ month
Supports the cost of one student in the Garden-2-Kitchen High School Internship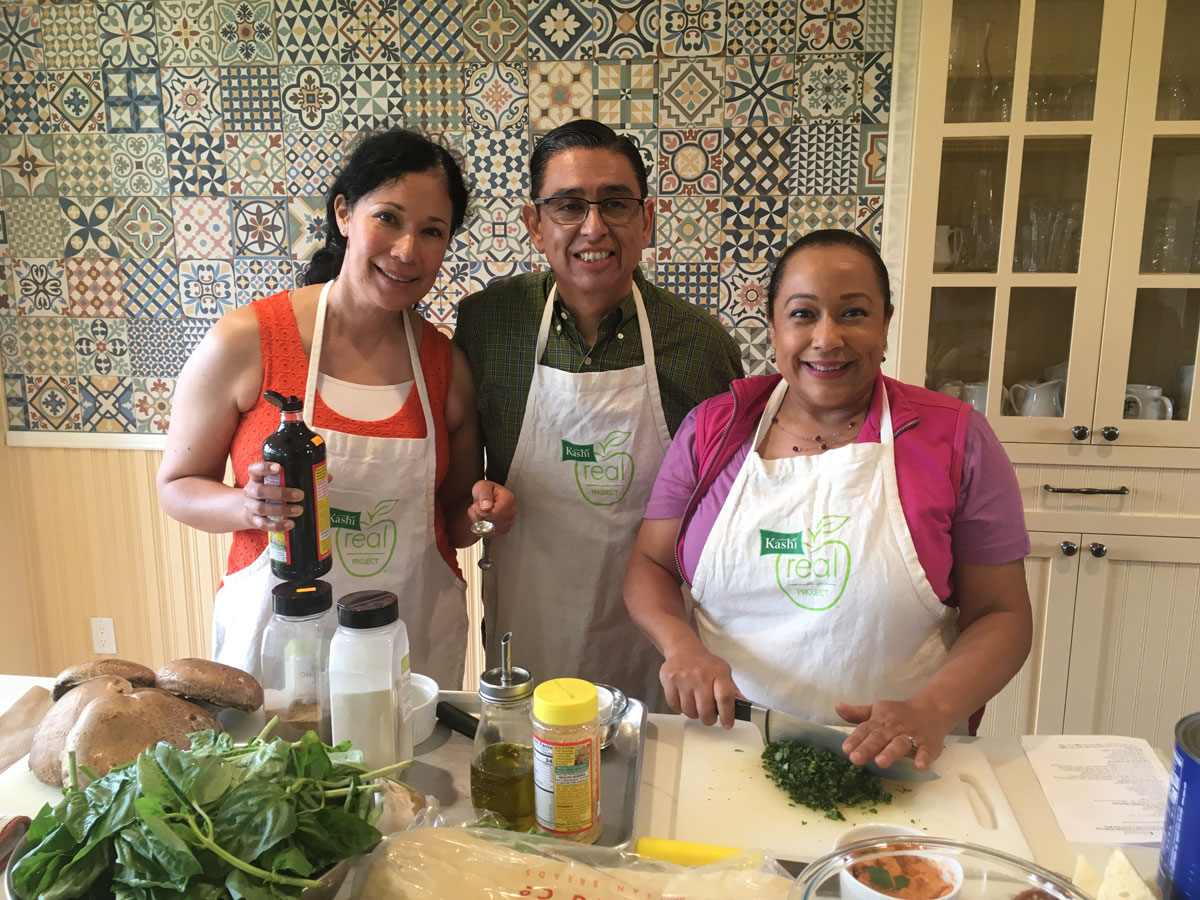 $50/ month
Supports monthly virtual healthy cooking activities for families
$75/ month
Supports a year of environmental and nutrition science programming for a classroom
$100/ month
Supports one participant through their journey in Cooking for Salud®
$250/ month
Supports a month of personal and professional development programming for Kitchenistas®